Warpstock 2020 Location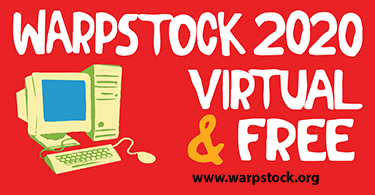 Warpstock video may be viewed in the WarpEvents channel on YouTube.
Questions for the presenters may be posted either in the YouTube chat directly or via IRC, on freenode in the #warpstock channel, using your favorite IRC client or even using freenode's web interface. Further directions for freenode may be found in their knowledgebase.
The WarpEvents channel on YouTube has been the go-to place for Warpstock event videos since 2014.

Last Updated Saturday, November 07 2020 @ 09:23 AM; 1,567 Hits