Warpstock 2010 Location

Warpstock 2010 will be held held in the Conference Centre at the University of Waterloo in Waterloo, Ontario Canada.
The accommodation, meals and sessions will all be held in the West Quad of Ron Eydt Village of the University of Waterloo. The residences are situated in a beautiful natural setting on the west side of the campus, a short walk from all amenities. Front-desk and security staff are available on a 24-hour basis. Accommodations include single and twin rooms plus a limited number of suites for special guests. Each floor has a common lounge for after-hours networking, and guests are welcome to use the weight room, TV lounge and games room.
GPS Location: N 43 deg 28.206; W 80 deg 32.214 for those using a GPS unit.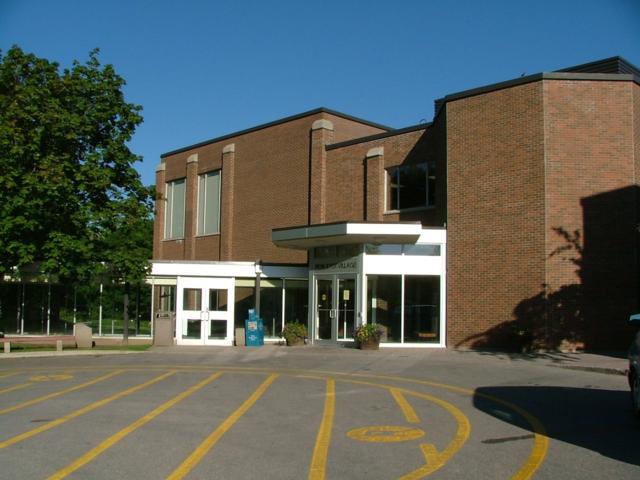 Ron Eydt Village Main Entrance (REV)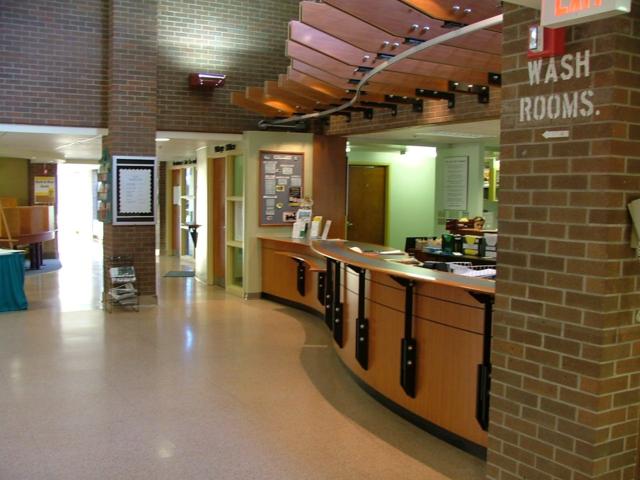 Main Check-in desk at Ron Eydt Village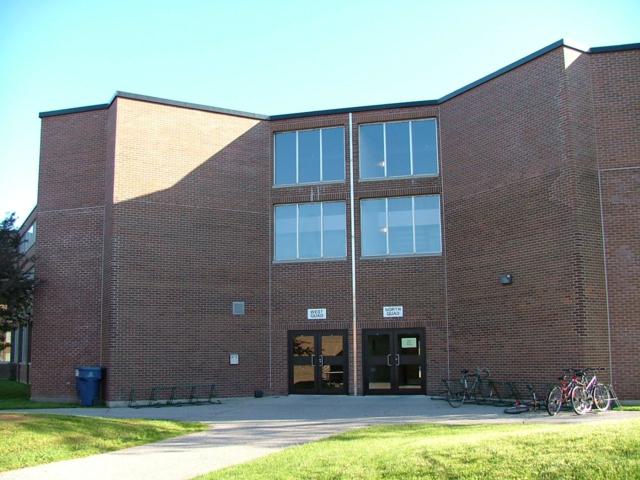 Entrance to West Quad at Ron Eydt Village
Lodging - on campus

Double Room Includes
2 twin-sized beds with mattresses
2 desks, desk lamps and chairs
2 closets and waste baskets
2 sets of built-in bookshelves
2 ResNet (high speed Internet) connections (see registration page for rates)
cable-ready (each student must make their own arrangements with a local cable company once they arrive)
The furniture is placed along the wall on both sides with the desk next to the window, then the bed, then a large closet.
Approximate room measurements: 3.6 m x 4.4 m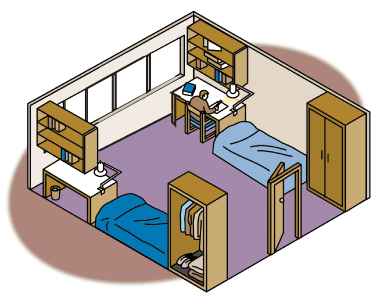 Common Facilities

Washrooms
Every floor has 2 large single sex washrooms. Although they're cleaned daily by the housekeeping staff, residents are responsible for cleaning up after themselves.

Floor Lounge
Your floor lounge has couches, chairs, and a TV with cable service. DVD players are available from your Don. A full-sized refrigerator and a microwave are also located on each floor for residents to share.

Laundry
WatCard-operated laundry facilities are located in the main laundry facility. Irons and ironing boards are also available from the main office for you to use.

Dining - on campus

All scheduled meals will be served in the West Quad of the Ron Eydt Village.
For unscheduled snacks or late nibbling, there are several on-campus pubs, coffee shops and eateries.
Or you might want to try the intimate, gourmet dining experience at the University Club, located just a short walk from the Conference Centre.

Lodging - off campus

There are a number of motels and hotels within commuting distance of the University of Waterloo campus.

Near the campus you will find a number of motels and hotels. Some of them are:

Best Western St. Jacobs Country Inn
Comfort Inn Waterloo
Destination Inn & Suites
Waterloo Inn Conference Hotel

For a more complete list of motels and hotels in the Region of Waterloo, visit Explore Waterloo Region - Accommodations website.

For local public transit, check the Grand River Transit website for schedules and routes.

Local Attractions, Dining & Hotels

The University of Waterloo is situated in the Region of Waterloo which embraces Kitchener, Waterloo, Cambridge, and a number of smaller municipalities. We're within an hour's drive of Toronto and London, and less than 2 hours away from Niagara Falls.

A great place to visit, the region offers some of the best shopping, restaurants, and entertainment in southwestern Ontario. Here in the heart of Mennonite country one of the must-see attractions is the Waterloo Farmer's Market. A mere 5-minute drive from UW, the market sells local produce and food products, Mennonite baking and crafts, and much more. Further up the road is St. Jacobs, a major village famous for its huge number of gift and artisan shops of every description. Also close by are the villages of Fergus and Elora, and the Elora Gorge—a great place to go hiking. The Stratford Festival, North America's largest classical repertory theatre, showcases the works of William Shakespeare and other great writers. It's just a half-hour away.

Other attractions of note include MacKenzie King's birthplace, Woodside National Park, the award-winning Canadian Clay & Glass Gallery, and Doon Heritage Crossroads, a living history museum which recreates a 1914 rural village and 2 farms. Kitchener's The Centre in the Square is the area's premier venue for symphonies, musicals, opera, ballet and concerts.

Visit www.kwrestaurants.com for the latest restaurant information (including menus), plus listings of after-dinner activities, including nightclubs and bars, movies, drama, and live entertainment.

Need local accommodation? Visit KW Tourism.

Recreation & Relaxation

In conjunction with the Conference Centre, UW Campus Recreation welcomes you. Guests are free to use the facilities at the Physical Activities Complex and the Columbia Recreation Complex, the main centres of athletic and recreational activity on campus. A par-3 practice golf range, weight-conditioning rooms, squash courts, tennis courts, fitness studios, a swimming pool and a bouldering wall are just some of the activities available. Free open gymnasium time may be used for pick-up games, and special arrangements can be made for groups to exclusively use facilities. Just ask us! Those who prefer the joy of nature can explore our scenic campus, with its tree-lined walkways and trails, and Columbia Lake, located on the north campus.

Check the UW Campus Recreation website for activities and hours.

Maps

A visitor's map of the University of Waterloo campus is available. The primary location for Warpstock 2010 is:
---
Warpstock Corporation
http://www.warpstock.org/staticpages/index.php?page=ws2010_location